ABOUT US
Social Media Marketing is what we do
At Simba 7 Media, we understand that simply running social media ads is not enough to truly dominate your message in the market. That's why we take a comprehensive approach to social media marketing, combining planned implementation and ongoing coaching to help our clients achieve their goals.
Our team has identified 7 key challenges that can impede a business's marketing efforts, and through our unique approach, we have been able to overcome these challenges and help our clients succeed. We recognize that social media algorithms and best practices are constantly evolving, and that's why we provide ongoing coaching to ensure that our clients stay ahead of the curve.
By taking a tailored approach and addressing the specific needs of each business, we are able to develop a strategy that is both effective and efficient. With our help, our clients are able to dominate their message in the market and achieve the success they desire.
1. Failure to set reasonable expectations on required investment and the ROI: Most companies will charge you service fees at a very low rate to get your business. It affects your business because they cannot afford to spend the required time needed to succeed. One thing you cannot cut corners on is your marketing.
The rule of thumb is to always allot 25-35% of your revenue for marketing. It is a great way to take what you want to make per year in your business and understand that you will have to spend 25% of that number to make that desired number over the year. Getting to that full 25% of your marketing dollar based on what you want to make will gradually scale until you have proven the process of return. From there, it's just turning up the marketing machine as you want to grow.
2. Failure to know the business model, service, and mission: Too many companies adjusting prices to get the business or deal have no margin to allow the time required to put in a solid plan. It's better to do it right the first time, even if it's a little more in cost than going down a road where you paid money, and it turned out you gained no momentum to have to go right back to starting over or even sometimes starting ten steps backward.
3. Failure to spend the time to master the client's message: Again, you cannot master the message if you do not know the business model, service, and mission. It usually goes back to two things; not enough money, or the marketing company does not care.
4. Failure to understand how to scale and test ads: We do not guess at this process. There is a real science to doing this the right way, and you have to test everything from buttons, content, message, and flow of the offer. We mastermind with some of the greatest minds in social media marketing to cut the grey areas out about what markers we are looking for when scaling ad spend and a business model.
5. Failure to care enough. Unfortunately, many agencies are trying to automate everything, cut out interaction, and just get a deal on the books. There is no mistake about automation; automation is good, but there are parts that will take physical interaction for on-going strategy, and there is no way around that process when succeeding.
6. Failure to have a team that specializes in their craft: No one person can take on all the steps required to win at the game of social media marketing. We have a minimum of 4 people working on any given client in most cases.
7. Failure to be educated: So many companies have just popped up after taking a course, and it costs you big money because, in all reality, you become the experiment to test on. Simba 7 masterminds and receives coaching from some of the biggest names in marketing and combined with years of our analytics and the mastermind marketing gurus we work with; we take guessing out of the equation. On top of that, we have our proven processes by years of working with companies that are either doing precisely what you are doing or are at least very close.
Hyper-Geo-Targeting campaigns that will allow you to speak to the idea audience any time you want. We find relevant audience demographics, implement retargeting tools that will gain you omnipresence branding, create dominating lookalike audiences based on your ideal candidate while dialing in your perfect audience by their behavioral practices. (Interests, job titles, etc.).
Our proprietary strategy with video creation and distribution, and we help you build it. The statistics say that 6 out of 10 people would rather watch a video than just reading the copy. 64% of consumers purchase after watching branded videos. Our process not only gains the sale, but we also build out the retargeting technique by our model. It's like the old saying, "two birds with one stone," but it ends up being many more than just two. We can use the work done once in many other places like YouTube, Blog, and so on…
Coaching and our proven processes on bringing value to their potential client on your social media platforms, funnels, and websites before attempting the sale. It takes up to 7 times for a potential client to buy, use, or start an opportunity or service you provide. It is imperative to begin the relationship and maintain the relationship, and we show you exactly how to dominate that process.
Sales funnel strategies that dominate: We have tested thousands of variables to know what works over the years and always stay up with the new styles and methods to keep you ahead of the majority.
Organic search engine optimization that builds omnipresence with our Intent Branding Method: Our process allows you to do the work once and reuse with several different platforms getting you the full potential optimization. Imagine someone Googling you, and everywhere they go, you follow them; well, that is what we will be building out for you.
Customizing a unique package for each client after finding the dominant combination needed. We find that our "Value Packages" are usually the best starter kit you can get for full potential while being the most cost-effective. For those who know exactly what service they want, we offer the "Built My Custom Package," allowing you to select any service you want to dominate within your market. And for those that want to learn the process of running ads and building your own lead machine, we offer our "Hybrid Media Package" model, in which you can learn the process by membership in our course. In contrast, our team builds the machine and coaches you exactly how to use it and maintain it for optimization over 90 days. If you want to use us after that, we will always be here for you.
Strategy coaching and implementation above the standard marketing practices to ensure a true partnership to reach the top potential success available. We have found that even if you have the strongest business model, that should be a guaranteed win. Still, the marketing company has no clue how to market it because you do not know the model, model candidate, or the mission; it will usually fail. We provide coaching through the process to ensure we don't miss a thing needed when getting your brand out to the masses.
Simba 7 Media Offers 3-Key Options
The "Value Media Packages" model is a marketing strategy that combines several essential elements of marketing into a single package at a discounted price. The goal of this model is to provide businesses with the tools they need to succeed and stand out in their field, while also making these services more affordable by bundling them together. This approach is meant to offer a cost-effective solution for businesses to gain a competitive advantage.
The "Build Your Own" model is a flexible marketing strategy that allows customers to choose from a variety of options and create a custom package that best fits their needs and budget. This model allows for more personalized and tailored marketing solutions, as customers can select the specific services and features that they require. However, it may cost more than the "Value Media Package" model, as customers have the freedom to add or remove services. It also allows for the opportunity to add on to the "Value Media Package" if needed.
The "Hybrid Media Package" model is a combination of the "Value Media Package" and "Build Your Own" models. It offers a mix of pre-built solutions and do-it-yourself options to create a custom marketing strategy that fits the customer's needs and budget. This model includes a self-paced course that teaches customers how to set up key marketing elements, such as ads and automated systems, on their own. But with the help of the provider, the package includes a setup of the entire thing with ads, funnel, and automated systems for quick revenue generation. Additionally, it provides 60 days of weekly coaching sessions and email support to ensure that customer can successfully manage their marketing strategy. And the provider will also be willing to discount any specific service if the customer wants to continue to outsource it.
WHAT WE DO
Fresh Ideas for Every Business
The "Hybrid Media Package" model provides one-on-one coaching to help customers make a positive impact on every aspect of their business. The coaching sessions focus on a range of business departments, including sales, marketing, logistics, and customer service. This approach is meant to help customers achieve success in all areas of their business, not just in marketing. The coaching sessions provide personalized attention and guidance to help customers achieve their goals and improve their overall business performance. This approach is designed to empower customers to take control of their marketing efforts and drive growth and success in their business.
When customers join Simba 7 Media, they gain immediate access to a diverse team of professionals from various marketing disciplines. This team includes professional photographers, experienced copywriters, Facebook ads experts, Google AdWords specialists who have generated millions of dollars, Instagram influencers, ClickFunnels builders who are experts in creating high-converting sales funnels, and some of the top digital marketing consultants in the industry. This gives customer access to a wealth of knowledge, skills and experience that can help them to achieve their marketing goals and reach their target audiences effectively. This team of experts will work together to develop and implement a comprehensive marketing strategy that drives results and growth for the customers.
Simba 7 Media is a digital marketing agency with over 20 years of experience in helping businesses succeed. Our goal is to create successful and fulfilling businesses that provide financial freedom for our clients. We understand that businesses are run by people, who want more success, leads and money, but most importantly, they want freedom. As a digital marketing agency, we specialize in creating strategies that help businesses achieve their goals, increase leads and revenue and ultimately provide financial freedom for the business owners. We have a deep understanding of how businesses work and we use our expertise to help our clients achieve the success they desire and deserve.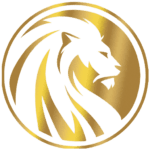 Testimonials
What Our Client's Say
Prior to hiring Simba 7 Media I was doing what every insurance broker does and bought leads from third parties. These leads were inconsistent very low quality. In early 2019 I decided to focus on generating my own leads. Now I get very high quality leads that come directly to my website and get a quote. I am very pleased with the work that they have done and I have no plan in ever stopping the lead flow from them.
Chad McMahan
Insurance Broker
Simba 7 Media is my secret weapon. They've been sending me 10-20 QUALITY truck driver leads to me every single day for over 6 months now. You guys rock!
Trucking Company
Before meeting Simba 7 Media all I had was an idea - a dream really. Now, I have a thriving business that is an industry leader (group fitness workouts). I could not have accomplished what I have in the last year without Simba 7. I am forever grateful for you guys. Thank you!
Marissa Prude
Fitness Coach
WHY CHOOSE US
Save Time & Effort With Simba 7 Media
Besides being the best looking Digital Marketing Experts you've ever seen, we also know what we're doing.
With over 20 years as digital marketers, we create successful and fulfilling businesses that provide financial freedom.
Businesses are people too…
We know that business oftentimes feels like it's a part of you but let's be honest, businesses are run by people. People like you.
People that want more success, leads & money. But most importantly – people that want freedom. That is where we come in.