Description
Does SEO Really Matter?
You bet it does!
Your Search Position is the position your website shows up for searches using a particular keyword.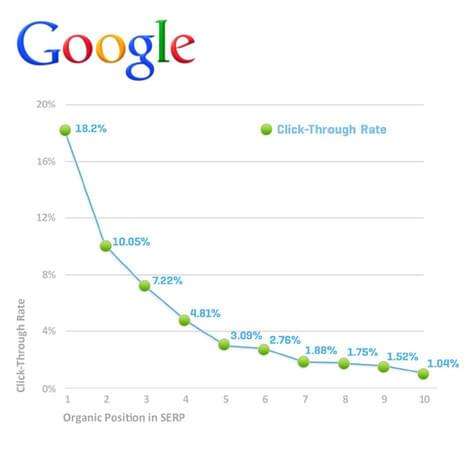 For example, let's say you own a carpet cleaning business in Bentonville, Arkansas. If you were to search for the term "carpet cleaning bentonville, arkansas," where would you show up?
Are you on the first page or the tenth page? Are you at the top of the page, or the bottom?
As you can see from the graph above☝️, the higher you are on page 1, the more people that will visit your site.
You may have a great looking website, but it won't matter if no one ever sees it.
In fact, if you're not in the first 5 positions, you'll receive less than 3% of the total number of clicks.
That's where we come in.
We know exactly what to do to move you up the ranks. Using our years of experience, expert training, and our powerful tools, we'll give Google what it wants, growing your exposure until you dominate the market.
More and more people will begin to visit your site, resulting in more business for you.
Be careful though – you might need to hire more staff to deal with all the new sales you're making!
Are you ready to take your business to the next level?